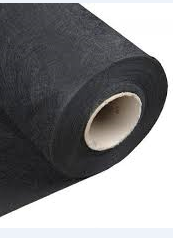 A water-permeable material used to improve soil stability, drainage, and reduce erosion. The non-woven fabric is 7 mill thickness. The fabric is especially useful in high-traffic areas such as gravel driveways, access roads and livestock feeding areas.
Material is 12.5 feet wide. Cost is and $2.00 per running foot.
Once you place your order, Soil & Water staff will contact you when the fabric is ready to be picked up, typically within one business day.