Licking County River Round Up Poster Contest
Through this amazing community-based conservation effort, a river system that had all but been abandoned, has seen a beautiful rebirth of aquatic and bird life. The River Round Up is coordinated by the Licking County Soil & Water Conservation District in partnership with many local agencies and organizations.  
Learn more about the history of the annual cleanup here.
---
2023 Poster Contest Winners
Congratulations to the 2023 River Round Up Poster Contest Winners Ryan Knobeloch, Liberty Poe, and Eva Haylett! Each winner received a $100 cash prize, as well as a $500 scholarship for their school to use toward advancing science and art projects. These winning posters will be used to help promote the Licking County River Round Up. Congratulations winners!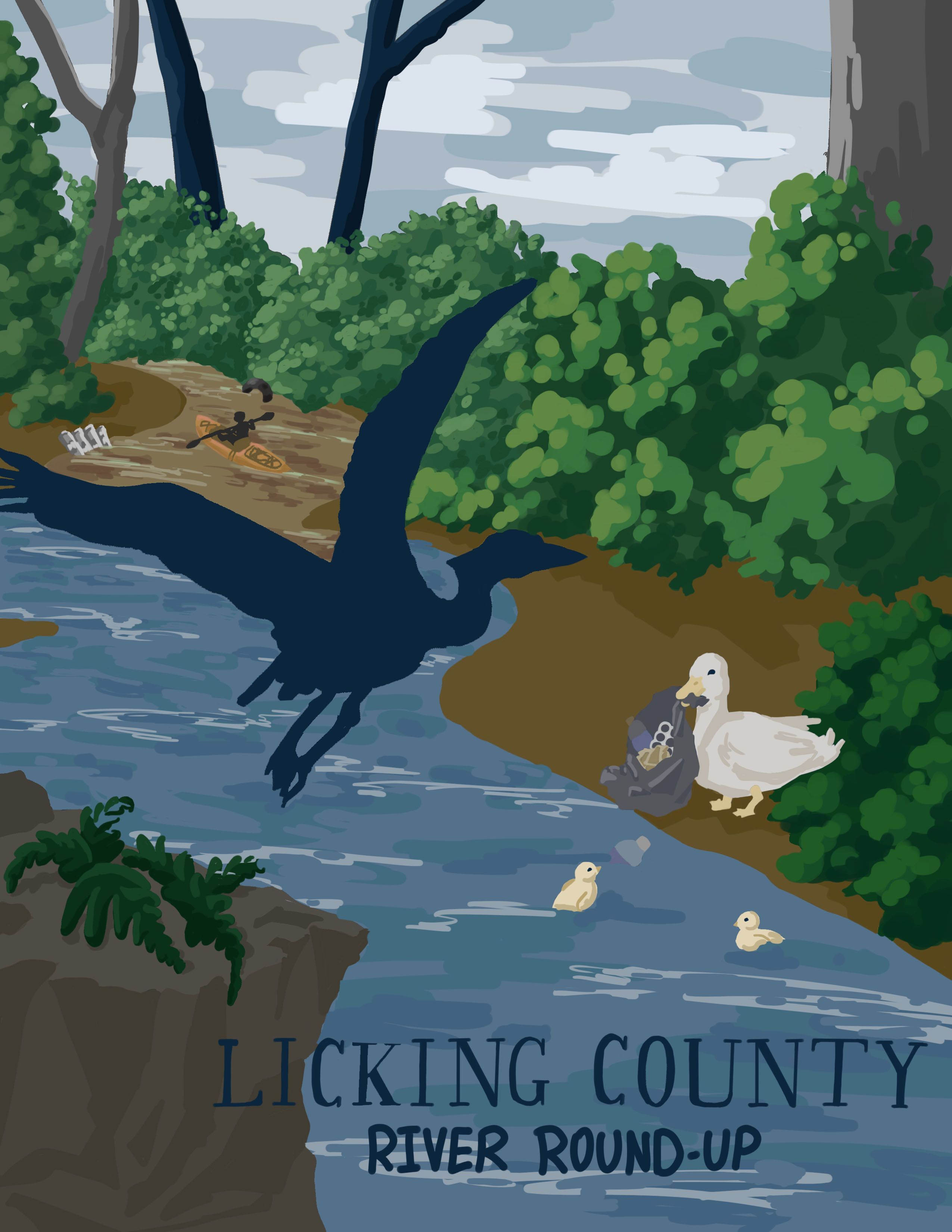 High School Winner: Ryan Knobeloch, Granville High School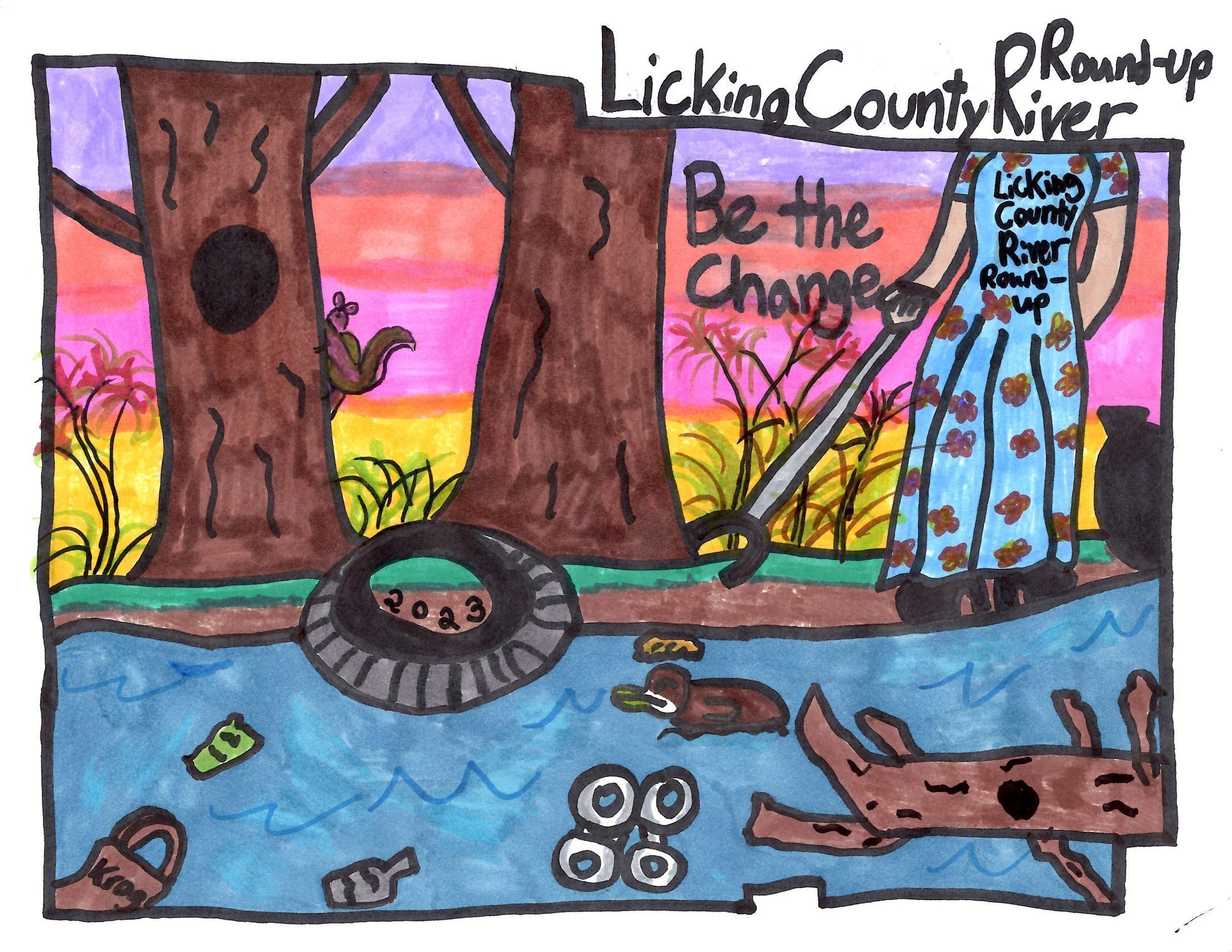 Middle School Winner: Liberty Poe, Johnstown Monroe Middle School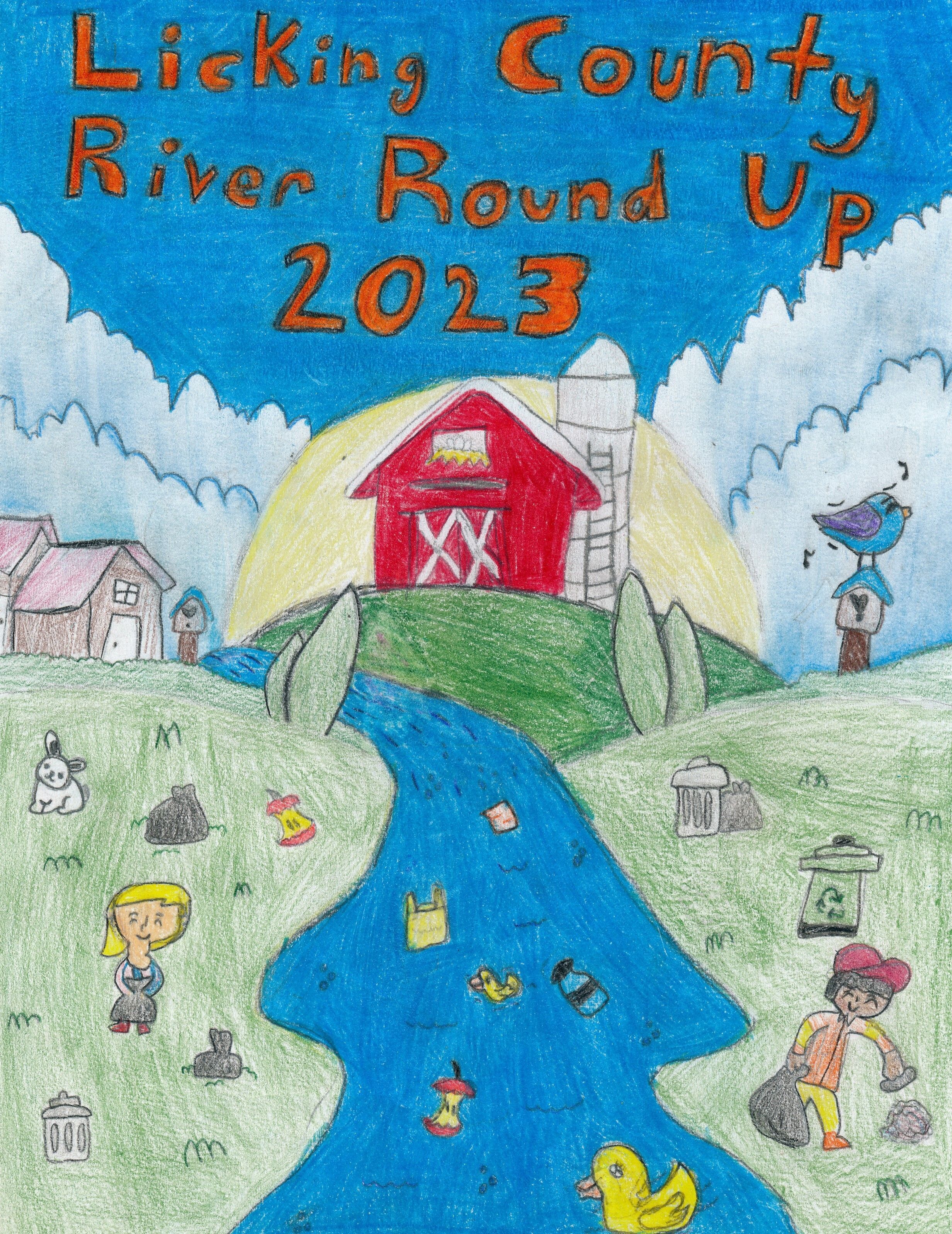 Elementary School Winner: Eva Haylett, Licking Heights Elementary School