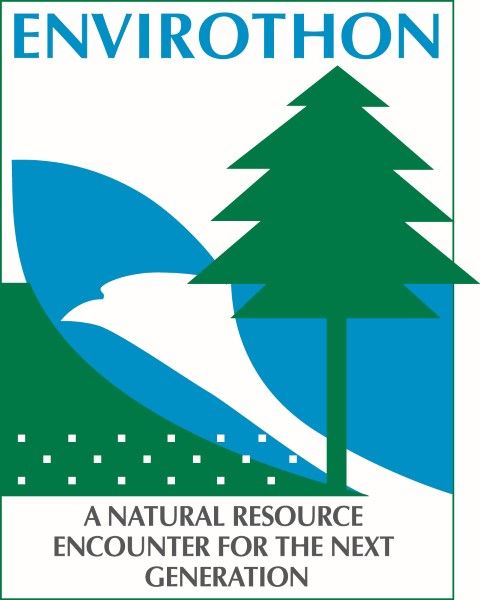 For Immediate Release
April 7, 2016
Contact: Denise Natoli Brooks, 740-670-5330
Envirothon Dates Set, Tests Students' Knowledge
The Tri-County Envirothon will be held Tuesday, April 12, 2016 at Infirmary Mound Park, 4351 Lancaster Road, Granville, Ohio 43023.
Hosted by Licking Soil & Water Conservation District, the event will include a morning visit by Deb Dingus, Executive Director, United Way of Licking County during her 50 for 50 Hike around Licking County. Learn more about the hike here: http://www.unitedwaylc.org/#!50-page/vni6w.
Granville High School in Licking County will participate, as will teams from Muskingum and Perry County schools.
Envirothons challenge high school students' knowledge of soils, forestry, wildlife, aquatic ecology and current environmental issues, while also encouraging cooperative decision making and team building. The current environmental issue is Invasive Species: A Challenge to the Environment, Economy and Society.
Subject area experts create and administer the tests as well as speak to the students about natural resources careers. The experts include Anne Balogh, Licking Park District (wildlife), Nicole Hafer, Muskingum SWCD (aquatics), Denise Natoli Brooks, Licking SWCD (forestry), and Rachel Heimerl, Licking County Farm Bureau (soils).
Tri-County Envirothon is a practice event for the Area 3 Envirothon and is a great opportunity for new teams to get a feel for the Envirothon program. In 2015, Granville High School teams took first and second places at the local competition.
The 16-county, Area 3 Envirothon will be held Wednesday, April 27, 2016 at Dillon State Park in Muskingum County. Hosted by the soil and water conservation districts, this event qualifies the top four Area 3 teams for the state competition.
Ohio has one of the biggest and best Envirothon programs in North America.
Ohio Envirothon is June 13-14, 2016 at Bowling Green State University. Learn more about Ohio Envirothon here: http://ofswcd.org/?page_id=240.
The winning team of the Ohio competition is eligible to participate in the North American Envirothon, July 24-29, at Trent University, Peterborough, Ontario, Canada. More information about the national Envirothon is available here: http://www.envirothon.org/.
Volunteers are needed to help with Tri-County and Area 3 Envirothons. For more information or to volunteer, contact Denise Natoli Brooks at Licking Soil & Water, 740-670-5330.
###
For more information or to schedule an interview, contact Denise Natoli Brooks, District Program Administrator with Licking Soil & Water, 740-670-5330.
LCSWCD prohibits discrimination in all its programs and activities on the basis of race, color, national origin, sex, religion, age, disability, political beliefs, sexual orientation and marital or family status.