Project Wingspan: Agricultural Lands Training Workshop- Ohio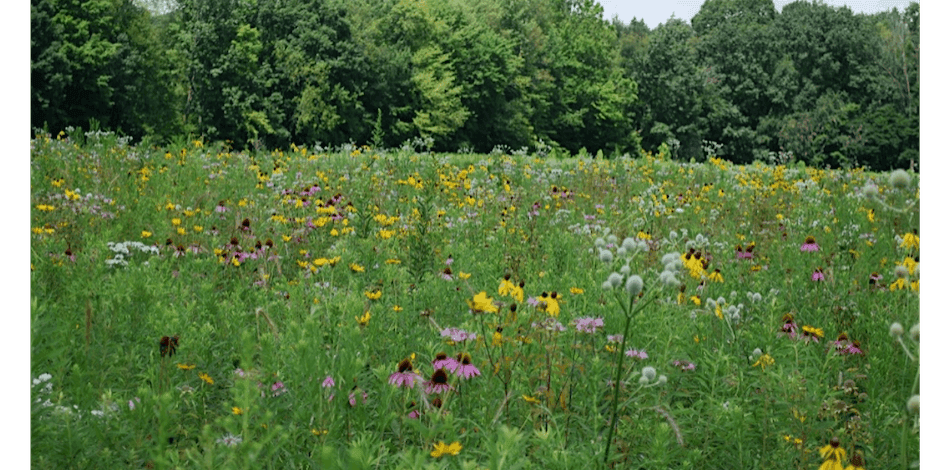 IN-PERSON TRAINING OPPORTUNITY FOR FARMERS, RANCHERS, AND OTHER PRODUCERS AS WELL AS CROP AND PESTICIDE ADVISORS!
Establishing and maintaining pollinator habitat within the agricultural landscape can result in win-win outcomes for both agricultural producers and the pollinators that are vital to sustaining our food supply and natural ecosystems. Pollinator Partnership invite members of the agricultural community to participate in this upcoming in-person workshop to increase knowledge of practices that both support pollinator conservation and benefit the health of agricultural lands!
Through this full-day course, attendees will increase their awareness of Midwestern pollinator species, their habitat requirements, and their economic importance. Attendees will build knowledge of the multiple benefits gained from creating pollinator and beneficial insect habitat within the agricultural landscape, including in non-pollinator dependent croplands. Participants will learn about real-world management practices and the technical aspects for successfully creating and managing different installation types. Registrants will also participate in a guided field tour and have the opportunity to talk with farm and land managers who have integrated habitat into their management schemes, as well as to see habitat installations in action.