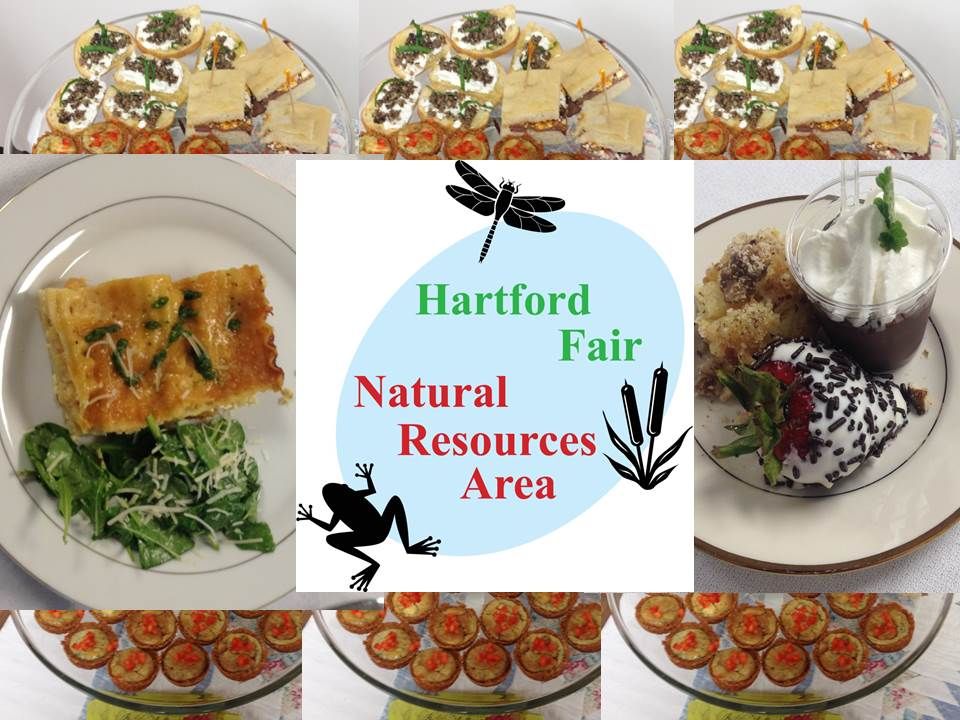 For Immediate Release
April 7, 2016
Contact: Denise Natoli Brooks, 740-670-5330
Locally Grown and Gathered Dinner is April 15
This annual fundraiser includes a delicious meal of locally grown and gathered foods prepared by Chef Matt Russo and the COTC (http://www.cotc.edu/) Culinary Science students (see COTC News Release). The event includes a social time with appetizers, main course and dessert. Each dish is sure to impress.
All proceeds benefit the programs and growth of the Hartford Fair Natural Resources Area.
The Dinner is from 5:30 p.m. - 9:00 p.m., at the Reese Center, COTC (http://www.cotc.edu/), 1179 University Dr., Newark, 43055.
Tickets are $15 each and must be purchased by Sunday, April 10 through Licking County Soil & Water Conservation District, online (/calendar/2016/04/15/locally-grown-and-gathered-dinner) or in person at 771 East Main St., Suite 100, Newark, OH 43055. Call 740 670-5330 for more information.
MENU:
Hors d'ouerves:
Maple-chipotle glazed Beef brisket with Grilled Ramps over toasted cornbread
Fried Stuffed Risotto balls with Wild mushroom, field garlic and goat cheese
Green Apple Black walnut Slaw over Cheddar Crostini
Freshwater Prawn Bisque
Foraged Field Green Salad with Honey-Balsamic dressing
Entrée:
Pan-seared chicken - Fine herbs and Roasted field garlic Cream sauce
Roasted Butternut squash puree
Sautéed Fiddle-heads or Asparagus
Dessert:
Maple Panna Cotta – Bourbon Caramel sauce
Candied Black Walnuts
The Hartford Fair Natural Resources Area provides fun, free and educational programs related to wise use of our natural resources. Located next to the campground and horse parking area, the Natural Resources Area includes a pond and fishing dock, wetland and stream, pavilion and walking paths, and many native plant demonstration gardens.
Its mission is to build a sustainable natural resources program celebrating Ohio's natural heritage, that is supported by local conservation partners and organizations, in order to provide educational, recreational, and interactive conservation experiences during the Hartford Fair and at other outdoor events.
Programs and activities are carried out by an advisory committee with representatives from the Hartford Fair Board, Licking County Ohio Certified Volunteer Naturalists, Licking County Recycling, Licking County Soil & Water Conservation District, Licking Park District and community members.
For more information or to schedule an interview, contact Denise Natoli Brooks, District Program Administrator with Licking Soil & Water, 740-670-5330.
LCSWCD prohibits discrimination in all its programs and activities on the basis of race, color, national origin, sex, religion, age, disability, political beliefs, sexual orientation and marital or family status.