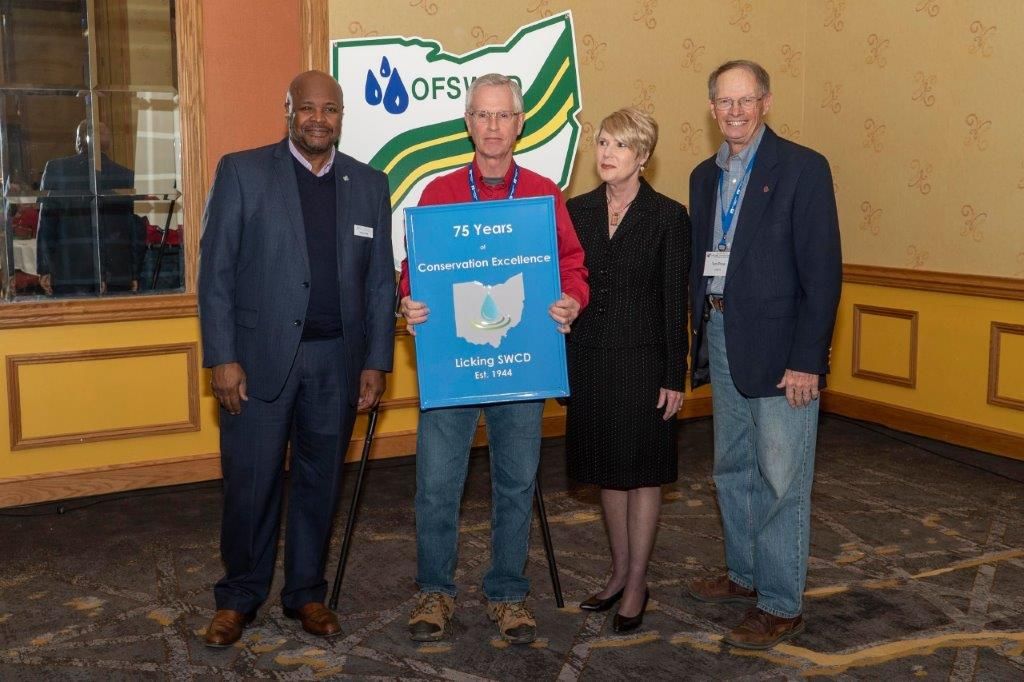 For Immediate Release: The Licking Soil and Water Conservation Districts (SWCD) is pleased to announce the election of Bill Goodman to the Ohio Federation of Soil and Water Conservation Districts (OFSWCD) Board of Directors' beginning March 1, 2019. 
The OFSWCD Board of Supervisors represents Ohio's 88 county SWCDs and meet quarterly to address conservation issues, programs, and gain training to better assist the counties and communities represented on a statewide basis. 
In addition, the OFSWCD Board works collaboratively with state agencies including the Ohio Department of Agriculture, the Ohio Department of Natural Resources and the Ohio Environmental Protection Agency, federal agencies including the USDA Natural Resources Conservation Service, Farm Service Agency and Rural Development, and various others including Farm Bureau, OSU Extension, The Nature Conservancy, OEFFA, the National Association of Conservation Districts, commodity groups, and many more!    
"Our county SWCD Supervisors give their time and energy to make an impact on their communities," stated OFSWCD President Bob Short.  "I am pleased Bill Goodman has stepped up to serve in this capacity.  To further give time and expertise to assist the OFSWCD Board of Directors is commendable.  I thank Bill for the dedication shown to ensure that our conservation efforts not only make a difference today, but also for future generations.  
For more information on the Licking County Soil & Water Conservation District, visit www.LickingSWCD.com or contact Information@LickingSWCD.com  To learn more about the OFSWCD, go to www.ofswcd.org.