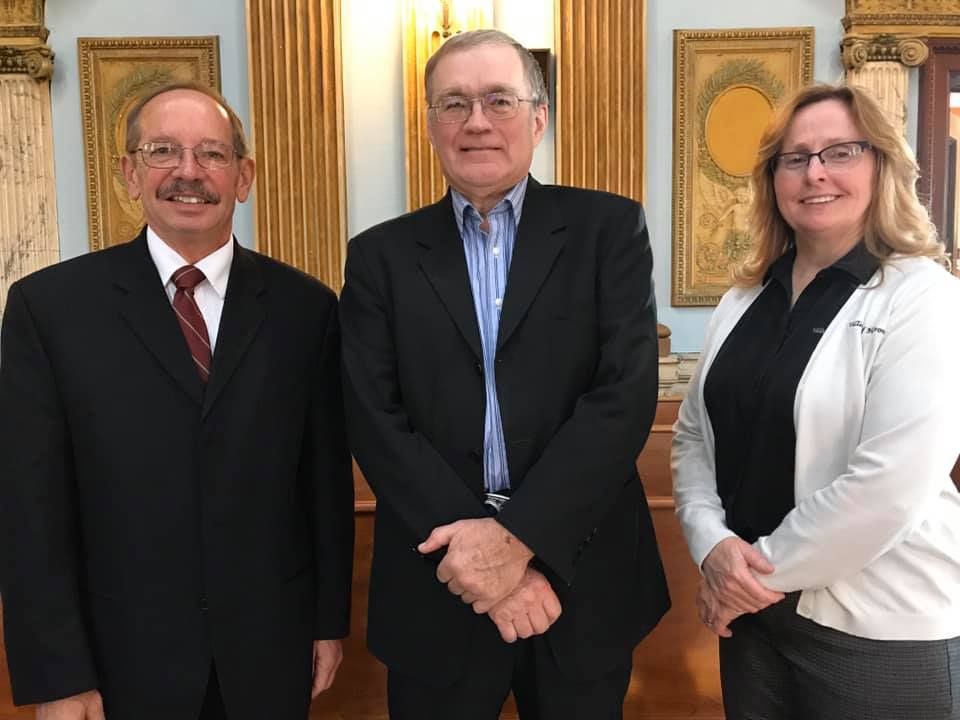 Kevin Elder of Perry County was sworn in as a Director of the South Licking Conservancy District before the Conservancy Court in Licking County in December. Conservancy districts are formed at the initiative of local landowners or political subdivisions to solve water management problems, most frequently flooding. 
Each conservancy district operates under the jurisdiction of a conservancy court, consisting of one common pleas judge from each county that is within the district.  Judge Marcelain of Licking, Judge Berens of Fairfield and Judge Boyer of Perry oversee the Conservancy who is focused on flooding and water concerns of the South Fork Licking River. 
The Conservancy District meets the second Monday of the month at the Village of Hebron Municipal Complex at 6 p.m.  
Thanks to the Directors Dan Blatter, Linda Nicodemous and Kevin Elder, who voluntarily serve our community in this manner.