Reduce Lawn Chemicals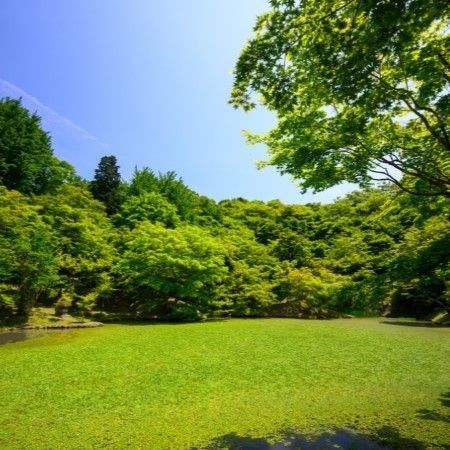 Reducing Synthetic Chemicals on Your Lawn
Synthetic lawn chemicals such as fertilizers, pesticides, insecticides, and herbicides contribute to water pollution every time it rains. Stormwater runs over lawns and picks up these chemicals along the way. Once this reaches a stream or river, the chemicals enter into the body of water and can cause adverse effects on the water quality and aquatic life. By reducing your usage of lawn chemicals, you can help protect our waterways and ultimately keep our drinking water and aquatic organisms safe!
Tips on Reducing Lawn Chemical Usage:
Always read the package instructions carefully and limit usage 
Consider establishing a compost pile to replace the need for synthetic fertilizers
Never apply chemicals before a rain event
Use native plants instead of non-natives to reduce the need for fertilizers and other chemicals
Cut grass no lower than 2.5 inches to allow for deeper root systems to be established
Convert more grass to native plant gardens - this reduces the need for chemicals while also benefitting pollinators and wildlife
Remember: if nothing is eating your plants, they are not part of the ecosystem!